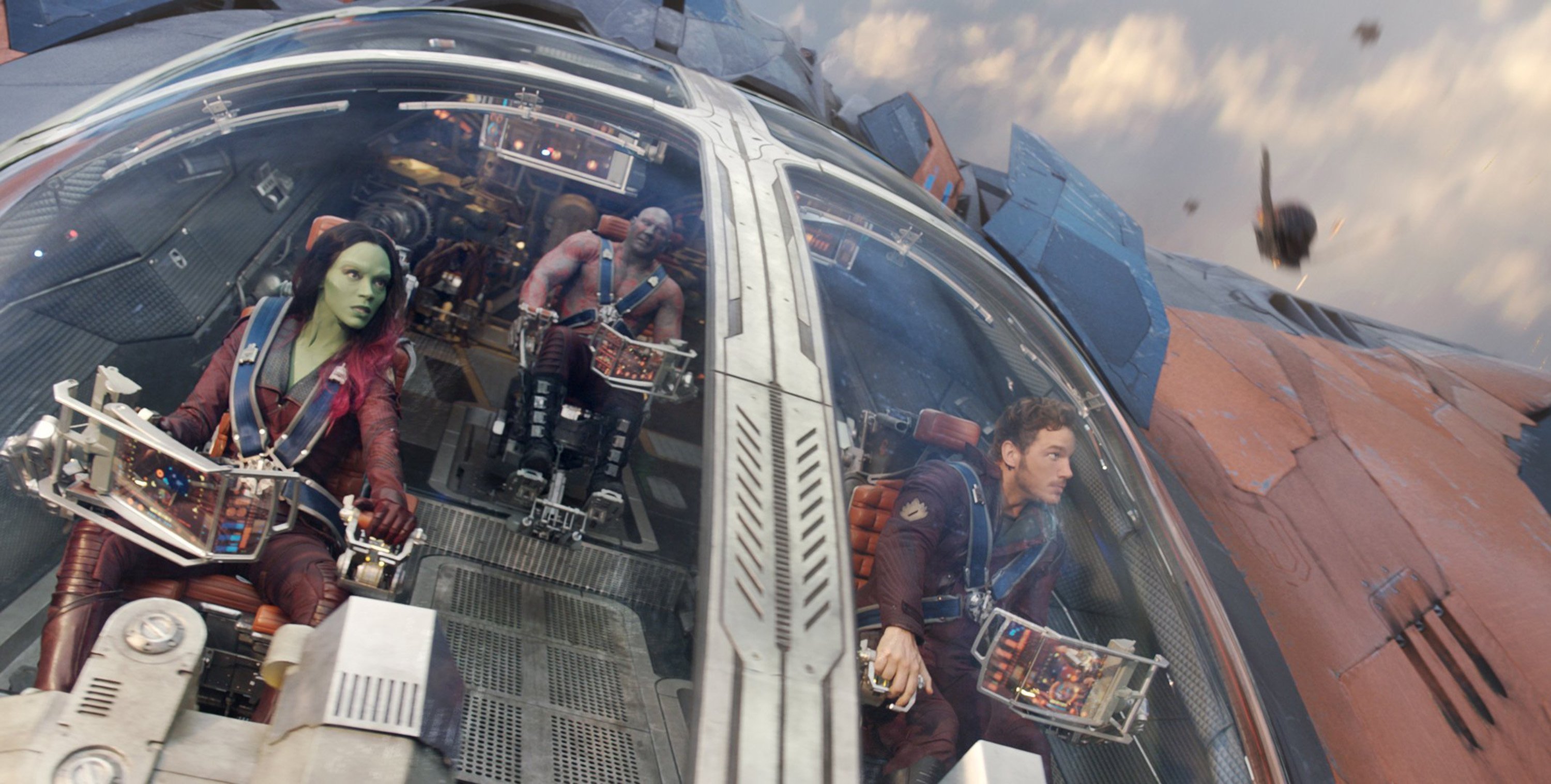 by Mark Olsen | Los Angeles Times
LOS ANGELES — A raccoon in space and a talking tree may not seem the stuff of box-office magic, but "Guardians of the Galaxy" exceeded expectations with an estimated $94 million in the U.S. and Canada this weekend at the box office.
That set a record for the biggest August opening of all time and is the third-highest opening of 2014. Only "Transformers: Age of Extinction" and "Captain America: The Winter Solider" opened better than Guardians" this year.
Though it's part of the same Marvel Studios brand behind the "Captain America," "Iron Man" and "Avengers" movies, "Guardians of the Galaxy" was not the most obvious mega-budget blockbuster. Drawn from a relatively obscure comic book within the universe of Marvel titles, the film, starring Chris Pratt, Zoe Saldana, Bradley Cooper and Vin Diesel, got some unexpected comedic snap from director and co-screenwriter James Gunn.